Don't Let A Bed Bug Problem Escalate In Conroe
November 30, 2022
No one wants to take time out of their life to deal with something as frustrating as a bed bug infestation. But if you allow the problem to linger, you're just creating a much bigger dilemma down the road.
Fortunately, Chase Pest Control provides the most exceptional pest control in Conroe to obliterate a bed bug infestation in your home. Continue reading to learn more about these insects and why professional bed bug removal is the best option.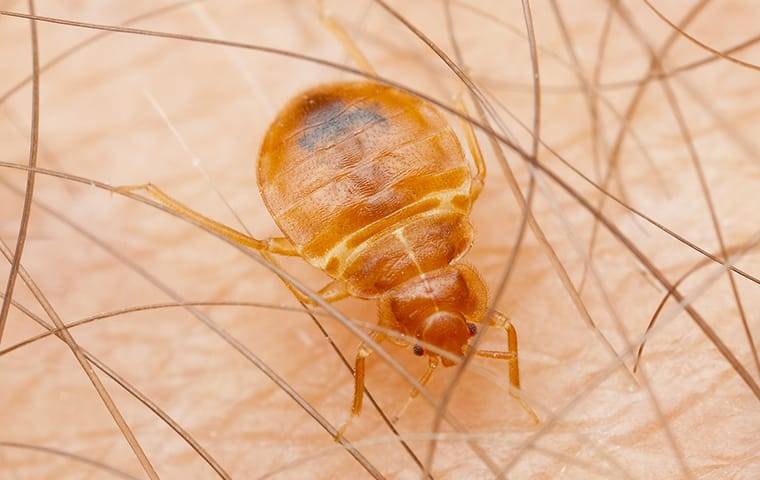 Can One Single Bed Bug Cause An Entire Infestation?
If you're nervous about seeing one bed bug in your house, don't panic thinking your whole place is infested. If you killed the bed bug you saw without seeing any others in the days that followed, the coast may be clear. However, keep an eye out for any subsequent insect activity. For further information about bed bugs in your home, contact professional bed bug control in Conroe.
How Do I Know If I Have A Bed Bug Problem?
If you're like many other homeowners, you've developed a sixth sense regarding your safe space. Your intuition likely kicks in once the tiniest issue arises. This perception will come in handy if you have a bed bug infestation on your hands. However, these incredibly crafty insects can stay well-hidden long before being detected. That's why it's essential to recognize the signs of a bed bug invasion so you can take the necessary actions to eliminate it.
Review the list below of clues to see if they look familiar to you:
Rust or reddish-brown marks on pajamas and bedding.
Excrement on mattresses, sheets, and walls.
Shed skins or eggs shells near areas where these insects hide.
Unexplained foul, musty odor.
Trouble getting a good night's sleep.
If you've seen any of these signs, better err on caution and contact your local pest control for Conroe bed bugs right away.
How To Stop A Bed Bug Problem From Getting Too Big
Once you've identified the signs of a bed bug problem in your home, it's time to develop an action plan. The first thing to do is get in touch with the best bed bug pest control near you. And in the meantime, examine your home for breaches, like cracks, crevices, and small openings, and seal them with silicone caulk. This will help eliminate hiding places, forcing these insects into the open. Use your vacuum attachment to suck up any visible bed bugs. Consider using heat or cold treatments to destroy bed bugs in clothing or other items. Although these methods can temporarily prevent an infestation from spreading, they shouldn't take the place of consulting with experienced pest specialists.
A Bed Bug Infestation That Is Taking Over My Home! What Do I Do?
Bed bug infestations can grow fast, making it feel like your home is no longer your own. Don't feel like a stranger anymore. Instead, enlist the services of professional bed bug pest control in Conroe. Pest experts have the skills, training, and resources to execute your home's most effective bed bug control techniques. A pest infestation is stressful enough without the burden of figuring out how to resolve it on your own.
For over 20 years, Chase Pest Control has provided exceptional pest management solutions to keep our residents' homes and businesses pest-free. We know the harmful impact a pest infestation can have on your daily life. That's why we leap into action quickly to resolve your issue, getting you back to the quality of life you're used to. Reach out to us today to request your complimentary inspection and to learn more about our residential and commercial pest control services in Conroe.
Previous
Next