Professional Pest Management For Willis, TX Properties
Willis, TX is a railroad community that was incorporated during the development of the Union Pacific Railroad in the 1870s. Today, the town is home to over 7,000 home and business owners working in the lumber, agriculture, and manufacturing industries. The town of Willis is a sleepy, closely-knit, easy-to-miss community that rarely feels threatened by anything. However, a rising population of insects, mammals, and wildlife creatures has been forcing the town to adapt to their older way of life.
Professional pest control treatments, as well as ongoing prevention and management, have become an important part of the home and business security for residents. 20 plus years of effective pest management have made Chase Pest Control the most trusted name in protection around the Willis area. We service dozens of homes, businesses, and neighborhoods in Willis, offering a unique set of programs that fit a variety of lifestyles. For more information about Chase Pest Control, or to inquire about a free quote for your property, submit an online contact form. We will be happy to schedule a visit at your earliest convenience.

Home Pest Control In Willis, TX
All modern homes in Willis, TX require some measure of pest control. If prevention methods fail to keep insects, mammals, or wildlife creatures out, treatments from Chase Pest Control can and will help to restore your property.
We offer the following benefits in our residential pest control plans:
Same Day Services
Free Estimates
Highly Certified Pest Control Agents
Get a better handle on the pest problems around your property. Trust the team at Chase Pest Control to effectively treat, protect, and remove pests in Willis, TX.
Termites: How To Identify & Control Them In Willis, Texas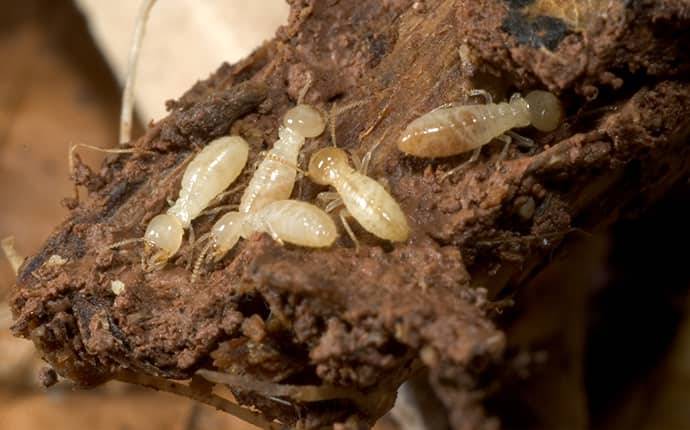 There are many reasons why Willis homeowners should be nervous about potential termite infestations. Not only are these wood-eating pests capable of causing 5 billion dollars of property damage worldwide but they can do so 24 hours a day, 7 days a week.
Not sure if the pests you spotted around the home are termites? Look for these characteristics:
Large Mandibles
Big Heads (sometimes with no eyes)
Cream Or Light-yellow Colored Bodies
Six Lgs, Two Antenna, And Oblong Body Shapes
Termites cause damages around homes and businesses that resemble the work of carpenter ants. Unlike the ants, however, termites consume the wood in which they infest. They create colonies inside of walls, floors, ceilings, and other wooden objects that successfully house their colonies. Their presence may also be identified through the following damage factors:
Sagging Walls Or Floors
What Looks Like Spots Of Water
Damage Around The Roof
Tight-fitting Doors And Windows
Mud Tunnels Running Up Walls Or Floors
Soft Clicking Sounds In The Walls
If you notice any of the above signs around the house, you could be suffering from an integrated termite infestation. Get help in relieving established termite infestations with the team at Chase Pest Control.
Here's How Willis Residents Can Avoid Flea And Tick Bites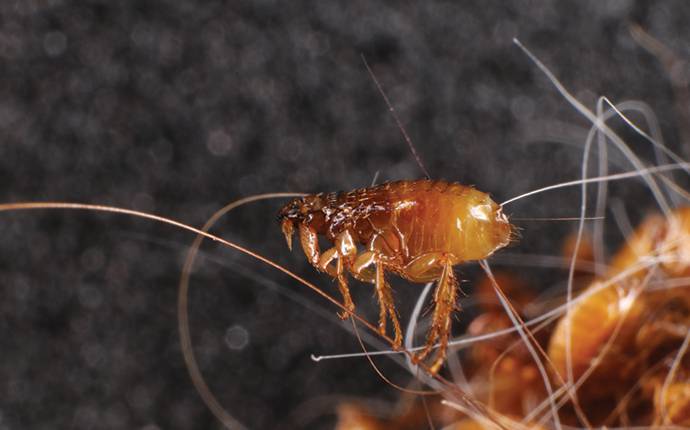 Whether or not you own indoor pets, flea and tick bites are frequent occurrences for Willis home and business owners. Many of these blood-sucking parasites follow cats and dogs inside the home, transferring to humans when appropriate.
However, these insects can also be taken into the home by an unsuspecting human host. Tall grasses and even thick groves of trees could be contributing to the spread of these parasitical insects.
Here are some of the best methods of avoiding flea and tick bites while in the Willis area:
Keep the grass well-trimmed, prune back all bushes, and otherwise maintain the yard well.
Create a barrier of peat stone or river rock around trees on the lawn. A perimeter of at least 3 feet will be enough to keep ticks away from the bulk of your property.
Wear long clothing while out in the yard, and tuck your pants into your socks.
Have all indoor and outdoor pets treated with flea and tick repellent. These can be applied as a topical ointment, salve, or oral medication. Speak with a trusted veterinarian about your options.
For the ultimate in flea and tick control, please contact Chase Pest Control today.
Commercial Pest Control In Willis, TX
Many of the commercial businesses in Willis trust Chase Pest Control as their commercial pest control partner. Since 1997, we have established and maintained a legacy of quality that is unmatched by any of our competitors.
When you sign up for a commercial pest control plan through Chase Pest Control, here's what you can expect:
An Exact Time Of Visitation (instead of time 'windows')
Emergency Pest Services
Free Quotes, Estimates, And Pest Inspections
Sign up for a commercial pest control plan with Chase Pest Control today. We are standing by to take your call at any time.
Request Your Free Inspection
Complete the form below to request your no obligation inspection with Chase Pest Control.