Stop Termites From Damaging Your Conroe Home
Termites are common pests in Texas. In fact, termites are common pests all across the United States. They are also one of the most destructive pests in the U. S. because they eat through wooden structures and cause over five billion dollars in structural damages to buildings every year.
If you have no protection for your Conroe home against termites, eventually, they'll likely find their way into your house if they haven't already. Protecting your home from termites requires the services of professional pest control technicians, but it isn't a difficult process. All you have to do is contact the Conroe, TX pest experts at Chase Pest Control to get started.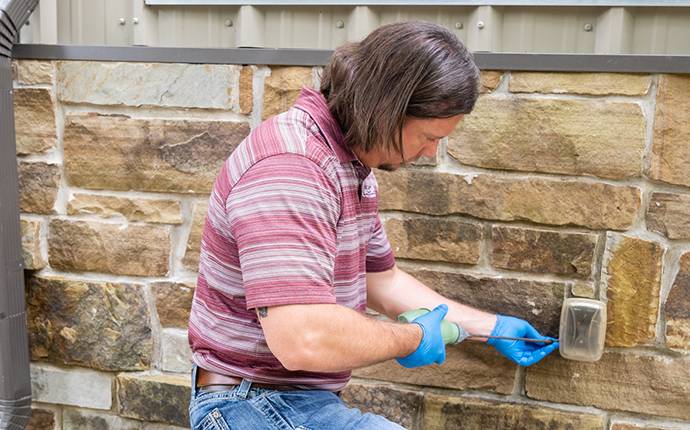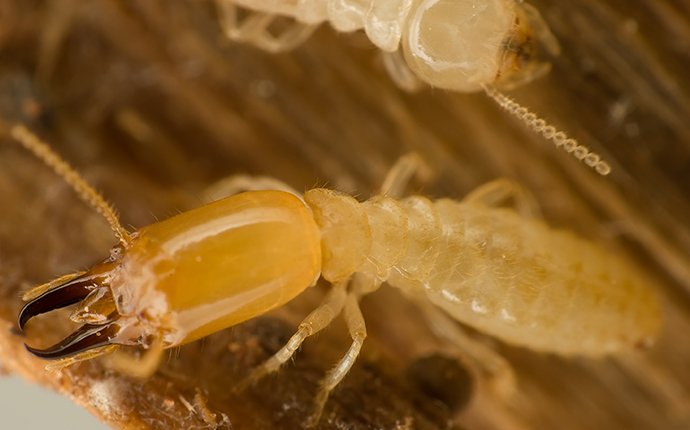 Our Termite Control Offerings
Inspection
Determining if you have an active termite infestation is important not only because it aids us in our treatment methods but also because it alerts you to any damage to your house that needs repair. During our inspection, we'll use infrared technology that allows us to "see" inside walls and other areas to identify termite activity. We inspect your home's interior and exterior, and after assessing the situation, we'll discuss your treatment options with you.
Treatment
We have several treatment methods available to protect your home from termites in Conroe. Termidor® is the #1 termite product used in the United States. We will dig a six to eight-inch trench in the soil around the perimeter of your house, fill it with the Termidor® product, and fill the trench back in. We also drill into seams, insert the product into the holes, and treat any accessible traps to provide a barrier around your house to protect it from termites.
We also offer termite bait systems. Bait stations are installed around the outside of your home every 10 to 15 feet. These are a low-impact way to protect your home and family from termites, they are safe for kids and pets, and they provide 24/7 protection.
Pre-Construction Treatments
If you are building a home, you may want to protect it from termites before they have a chance to move in. We offer pre-construction treatments that provide termite protection before you build your home.
Termite Inspection Reports
In addition to termite treatments, we also do a Termite Inspection Report, also known as a Texas Wood Destroying Insect Report. Lenders often require these during the home buying process. After performing an inspection, the report details information that includes:
The scope of the inspection

The property address

Any inaccessible areas

Conditions conducive to wood-destroying pests

Details of evidence of an active or previous infestation

Details of evidence of previous treatments for termites
It's important to note that the Texas Official Wood Destroying Insect Report is not a structural damage report. It describes a professional's observations of termite activity that indicates an infestation and conditions that might promote an infestation. Our inspection is thorough, but it is not a guarantee of the absence of termites.
Certain lenders may require termite treatments if there is an active infestation found. They may also require the correction of any issues noted in the report if those issues might make the property vulnerable to wood-destroying insects.
Termite Control To Protect Your Conroe Home From Damage
Termites are dangerous pests that will damage your home if they get into it. Because they are difficult to identify early in an infestation, the best way to avoid the damage they cause is to have preventative treatments to prevent an infestation altogether. Chase Pest Control has the experience you need to provide 24/7 protection for your home. Contact us to schedule your termite inspection.
Learn more about our home pest control and commercial pest management solutions.
Request Your Free Inspection
Complete the form below to request your no obligation inspection with Chase Pest Control.