Professional Pest Management For Spring, TX Properties
Situated just miles north of Houston, the highly desirable suburb of Spring has everything. It's noted for its excellent public school system, well-kept parks, and emphasis on community, making it a great location for families as well as individuals. This slice of Texas experiences a maintained dry heat all year long, which makes enjoying outdoor adventures a breeze. However, this climate also makes way for pests like scorpions, snakes, termites, mosquitoes, cockroaches, rodents, and more.
For more than 20 years, Chase Pest Control has been keeping homeowners and businesses of the greater Houston area safe and free of pests. As a family-owned and locally-operated business, we are dedicated to treating every client with the respect and thoroughness they deserve. We take pride in our team of state licensed pest control specialists, overall professionalism, emphasis on client satisfaction, and ability to yield you results. Contact us today for more information on keeping your property pest-free.
Home Pest Control In Spring, TX
As a family-owned business, it's no wonder we treat each homeowner as if they were our own family. For more than 20 years, Chase Pest Control has been keeping Spring homes free from pests of all kinds. Our team of state licensed professionals are equipped to handle any pest problem that could come your way. Whether you're facing a current infestation or are looking for ways to proactively protect your property from pests, we can help. We will work with you to determine and execute a treatment and follow-up plan that not only suits your schedule but won't ruin your budget. And for the most pervasive pests, we offer specialty services for mosquitoes, rodents, fire ants, termites, and bed bugs. Contact us today to schedule your no-cost, no-obligation inspection and keep your home pest-free.
The Trick To Spotting Signs Of Termites On Your Spring Property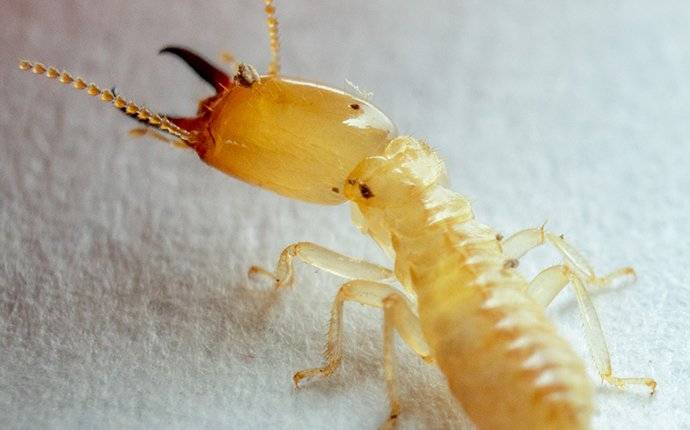 Termites are America's most costly pest, chewing through structural wood and racking up about 5 billion dollars in damage for homeowners each year. So you don't end up one of those unlucky homeowners, here are some telltale signs that you might have termite damage on your Spring property:
Bubbling wallpaper or paint

Buckling or hollow wood

Swollen floors

Presence of mud tubes

Mazes or shredded appearance in wood

Piles of frass (termite excrement), shed body parts, eggs, eggshells, or nymphs

Termites themselves
Whether you're looking to proactively monitor for termite damage and prevent an infestation or are looking for the safe removal of an active colony, contact the professionals at Chase Pest Control today for effective termite control.
Spring Property Owners Complete Guide To Effective Fire Ant Control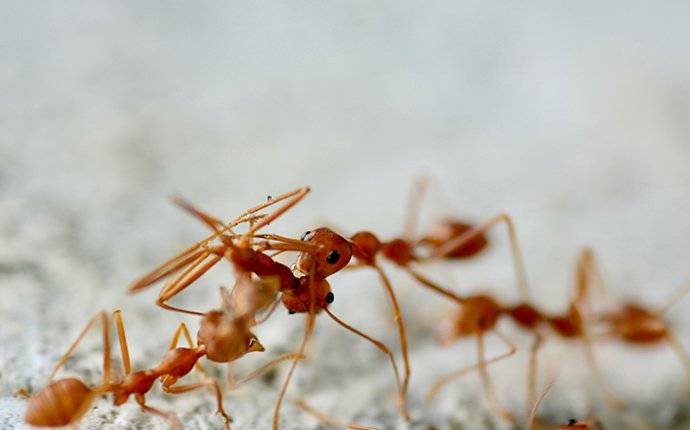 While most species of ant are nothing more than an unsightly nuisance, some, like fire ants, are harmful to humans. They sting en masse when they feel threatened, and the definition of "threatened" is very loose in their case. While DIY techniques like baiting, individual mound treatment, and insecticides may provide some relief from fire ants, it's very likely that Spring property owners may end up with a larger infestation than before.
That's why property owners of all kinds turn to Chase Pest Control. Our fire ant control has a long residual effect that will keep fire ants off of your property for up to a year and can be applied at any time. We apply it to any active mounds and while it is highly effective at eradicating these issues, it is completely safe for people and pets. Plus it has the added benefit of working to keep other common area pests away, though for a shorter period of time. For protection against fire ants that you can count on, contact the team at Chase Pest Control today.
Commercial Pest Control In Spring, TX
At Chase Pest Control, we're dedicated to keeping the businesses of Spring free of pests. We know how detrimental an infestation of any kind can be to your daily operations and we can help. Our state licensed team of pest control professionals are well equipped and ready to help you meet your pest control goals. We work with businesses such as car dealerships, offices, daycares, retail shops, and more to ensure that business can go on as usual. And for the most invasive pests like fire ants, bed bugs, mosquitoes, and termites, we offer specialty services that are geared at total eradication. Contact us today for your free, no-obligation inspection and keep your business pest-free.
Request Your Free Inspection
Complete the form below to request your no obligation inspection with Chase Pest Control.