Shenandoah, TX Pest Control Services
Shenandoah is a small city in Montgomery County, located about 35 minutes away from Houston, Texas. Although many people are proud to call this area home, it's important to remember that a wide variety of pests also live here in Shenandoah and have no problem invading your home or business. When it comes to keeping your property free of dangerous and destructive pests, you can't go wrong with a little help from the skilled technicians here at Chase Pest Control. Since 1997, we have been committed to providing excellent pest control solutions designed to protect your Shenandoah property from all kinds of unwanted pests. No matter what type of pest control service you're looking for, you can count on Chase Pest Control to deliver. Give us a call today for more information about our effective commercial and residential pest control services.
Home Pest Control In Shenandoah, TX
Pests of all shapes and sizes are always searching for opportunities to invade your Shenandoah home and gain access to everything inside. Your residential property provides everything pests need to survive, including food, water, and shelter. However, when pests get into your home, they're capable of causing many problems. Whether you want to avoid property damage or protect your family from dangerous and destructive pests, the professionals at Chase Pest Control have you covered. We're committed to delivering excellent pest management services that eliminate existing pest threats and prevent new pests from invading in the future. No matter what type of pest problem you're facing, you can count on our experienced pest technicians to get rid of it in a timely fashion. Don't wait for pests to invade your home and put the health of your family at risk. Instead, reach out to Chase Pest Control today for quality pest control services you can depend on year-round.
Five Ways To Prevent Termite Damage In Shenandoah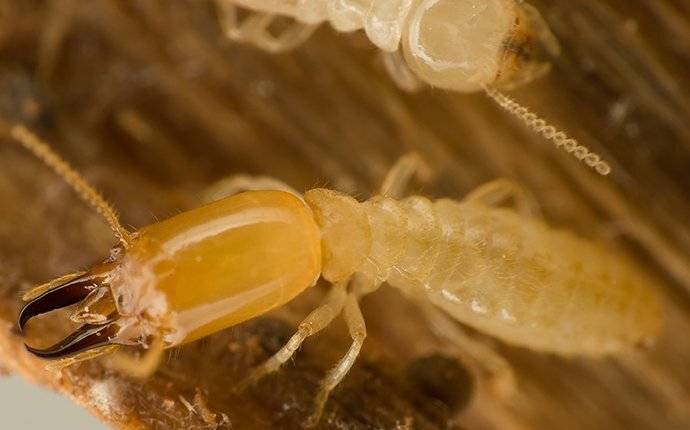 Did you know that even a small termite colony can chew through an entire 2x4 plank of wood in less than six months? Termites are incredibly destructive insects that thrive in our hot, humid climate. These small insects are often called "silent destroyers" because they're capable of invading your Shenandoah home and causing significant damage undetected. To avoid attracting termites to your property, implement the following termite prevention tips:
1. Eliminate wooden materials such as tree stumps and logs from your property.

2. Reduce sources of excess moisture, such as leaking pipes and water-damaged wood.

3. Seal gaps and crevices in your foundation and along your exterior walls.

4. Minimize areas of direct wood-to-soil contact wherever possible.

5. Avoid using mulch and other wood-based lawn products around your property.
If termites are causing problems in or around your Shenandoah home, don't hesitate to contact Chase Pest Control right away. We have what it takes to identify, eliminate, and prevent termite infestations throughout the entire year.
Do Fire Ants Invade Shenandoah Homes?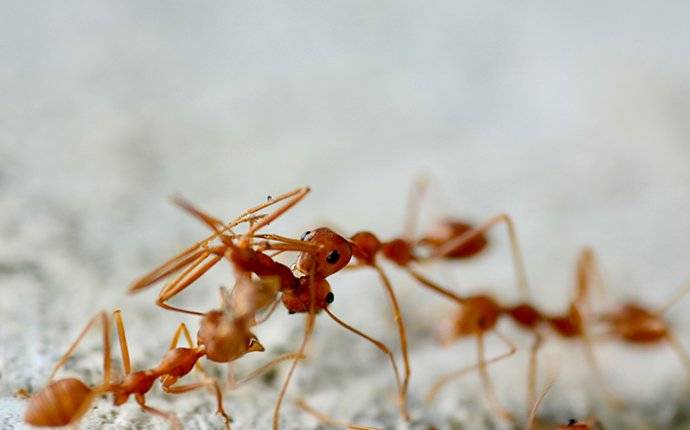 Ants are incredibly common pests that can be found throughout most of the United States. Many ant species are considered nuisance pests, however, there are a few species that can be dangerous. Fire ants are small, reddish-brown insects that live in massive colonies and are known for their aggressive nature. They get their name from their reddish color and painful stings. When threatened, fire ants will defend their nests fiercely and sting their victims multiple times. Fire ants build distinctive nests, which involve large dirt mounds that are visible above the grass. These common pests prefer to build their nests in dry, sunny locations.
Although fire ants may venture into your Shenandoah home while foraging for food to bring back to their colonies, they rarely build their nests indoors. If you see fire ants in your home, they're probably scout ants that will lead their colony to any food source they find in your home. The best way to eliminate fire ants from your Shenandoah home is with professional fire ant services from Chase Pest Control. We have the experience and equipment necessary to eliminate your fire ant infestation at its source. With our technicians working the job, you can rest assured that the protection of your Shenandoah home is in good hands.
Commercial Pest Control In Shenandoah, TX
The success of your Shenandoah business relies on the satisfaction of your customers. If your customers are unhappy with your products or services, they won't return to your business in the future. Unfortunately, invading pests is also capable of causing problems in your commercial facility. The last thing your customers want to see when they enter your business is a mouse or cockroach running across the floor. At Chase Pest Control, we take care of pest problems so that you can focus on providing an excellent experience for your customers. We work quickly to eliminate current pest infestations and prevent them from returning. Our goal is to protect your customers, employees, and reputation by providing the most effective commercial pest control services available. Contact Chase Pest Control today for more details about all of the commercial pest control services we have to offer.
Request Your Free Inspection
Complete the form below to request your no obligation inspection with Chase Pest Control.