Professional Pest Management For New Waverly, TX Properties
If you live in New Waverly, TX, you know it can be a great place. It is close enough to major cities to not make you feel completely isolated, but small enough to not have to worry about all the issues that living in a city can cause. But being in a smaller, more rural environment also means that pests can be a major problem.
Pest problems shouldn't be a reason to avoid New Waverly. At Chase Pest Control, we have been helping the people of New Waverly keep their homes and businesses protected from pests for over 20 years. We are a family-owned and -operated pest control company, and we believe in treating our customers like they're members of our family.
Our priority is to keeping our customers safe from the dangers that pests can cause, with services you can count on from people who you can trust. Call us today and become part of our family.
Home Pest Control In New Waverly, TX
No one wants to come home after a long day to find pests in their home. Not only can they make it impossible to relax, they can be a health hazard for you and anyone else in your home. Pests in your home can lead to painful stings and bites, transmission of diseases, and trigger allergic reactions and asthma.
At Chase Pest Control, we know how important it is to keep your home pest-free. That is why we take residential pest control seriously. We start by inspecting your home for signs of pest activity and conditions that may lead to future pest problems. The same day, we will thoroughly treat the interior and exterior of your home to eliminate any pests that are active. We'll schedule bi-monthly follow up appointments to fully treat the exterior your home and keep your home protected year-round.
Pests shouldn't make your time at home miserable. Call us today and let us get started keeping your home safe and pest-free so you can enjoy time with friends and family without worry.
New Waverly's Handy Guide To Bed Bugs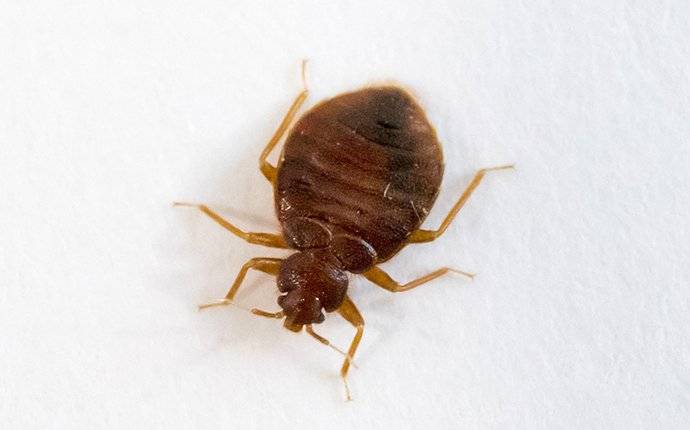 When you think about bed bugs, you probably think about dirty hotels or overcrowded apartment complexes in big cities. These are well-known habitats for bed bug infestations to spread. But bed bugs are also a growing problem in residential neighborhoods across the country, even in the cleanest of homes.
Bed bugs are some of nature's best hitchhikers. They can sneak into your New Waverly home in a variety of ways. Fortunately, there are steps you can take to keep bed bugs out of your home:
When you travel, consider wrapping your luggage in a trash bag, avoid putting clothes or luggage on the floor of your hotel, and always wash or steam everything as soon as you get home.

Vacuum high traffic areas of your home and business frequently.

Carefully inspect any furniture you purchase, especially secondhand, before you bring it into your home. Pay particular attention to the seams and zippers of mattresses and the dark cracks and crevices of drawers.

Inspect your pets bedding regularly for signs of bed bugs.
If bed bugs do make their way into your home, call us today. Our technicians are trained to quickly eliminate bed bug infestations using a range of treatments. We can solve your bed bug problem quickly and get you back to sleeping comfortably in no time.
Are New Waverly Carpenter Ants Dangerous?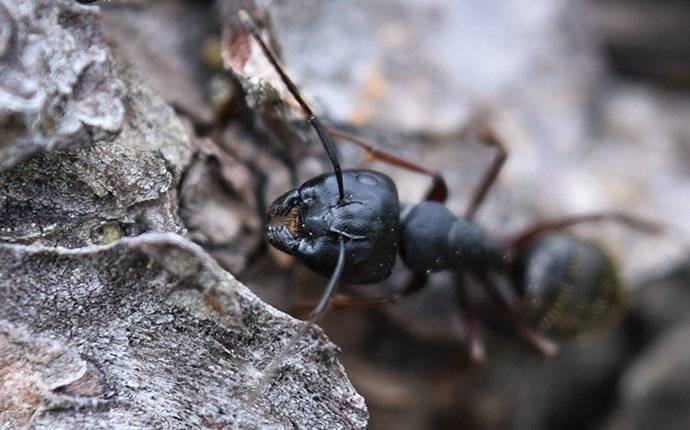 Carpenter ants are a nuisance pest that can drive homeowners crazy. Like most ants, they don't pose a direct threat to human health. While they can bite, they generally don't. The biggest threat they pose is the destruction they can cause to your home.
Carpenter ants get their name from their ability to tunnel through wood to build a nest. Unlike termites, they don't actually eat wood. They excavate it, chewing through it to create their nests. That doesn't make them any less destructive, though. Carpenter ants can cause significant damage to any parts of your home made of wood.
Don't let carpenter ants destroy your home. Contact us at the first sign of an infestation. We can protect your home from the damage that carpenter ants can cause, saving you time, frustration, and a lot of money.
Commercial Pest Control In New Waverly, TX
No two businesses are the same. Each one deals with its own unique challenges and complications when it comes to day-to-day operations. But one problem all businesses deal with is pests.
Just because all businesses deal with pests doesn't mean they should be treated the same. Our commercial pest control team has experience treating a wide range of businesses, including:
Offices

Car dealerships

Daycare centers

Machine shops

Business facilities

Medical offices

Warehouses

Marinas

Many more
We take the time to get to know each business, building a treatment plan to fit its unique needs.
Call us today and let us get to work for you. We will worry about keeping your business pest-free, so you can worry about everything else that your company needs to operate smoothly.
Request Your Free Inspection
Complete the form below to request your no obligation inspection with Chase Pest Control.