How To Reduce Mosquitoes On Your Conroe Property
Mosquitoes are a big problem for homeowners in Conroe and the surrounding areas. With the weather being conducive to mosquito activity most of the year, they can become a major cause of irritation if they've become plentiful on your property. Trying to spend time outdoors in your yard is difficult when mosquitoes swarm around you as soon as you step out the door.
Furthermore, mosquitoes in Conroe, TX are more than a simple annoyance. Their bites are not only itchy but can also transmit serious illnesses. If you want to keep mosquito populations low on your property so that you can actually enjoy the time you spend outside, you need the help of the Conroe, TX pest control experts at Chase Pest Control. We offer a mosquito fogging service coupled with customer education that will help you reduce the number of mosquitoes on your property.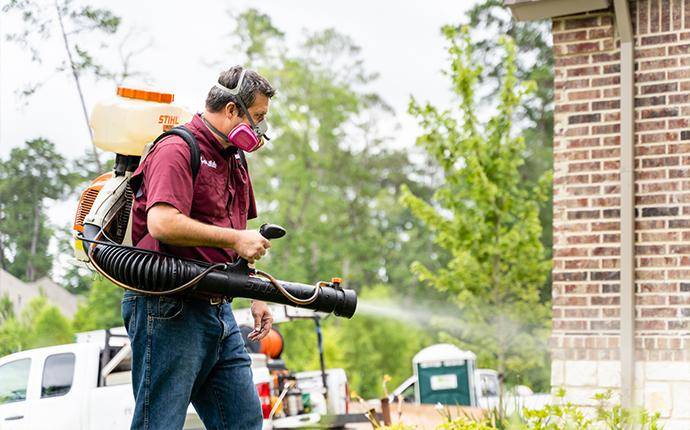 Our Mosquito Fogging Service Offerings
Our fogging service is available on a recurring basis from March through October. During the treatment, we'll walk around your property with our mosquito backpack fogger and disperse a liquid product in areas that are conducive to mosquito activity. These areas include locations with standing water and shady areas.
As part of our service, we also provide customer education about mosquitoes and how to prevent large infestations. Although it's impossible to eliminate mosquitoes from any outdoor location entirely, you can take steps to reduce the things that increase their populations. For instance, mosquitoes require standing water in order to breed. By eliminating unnecessary areas of standing water, such as clogged gutters or other areas where puddles form, you can greatly reduce the number of mosquitoes on your property.
Take Back Your Conroe Yard With Chase Pest Control
If you've been avoiding the outdoors because the mosquitoes are too bad, you don't have to spend another day hiding inside. Chase Pest Control offers the mosquito fogging services you need to reduce the mosquito populations on your property, allowing you to get outside and enjoy your yard. Contact us today to schedule your mosquito fogging treatment or to learn more about our quality misting systems in Conroe, Tx.
Learn more abut our home pest control and commercial pest management solutions.
Request Your Free Inspection
Complete the form below to request your no obligation inspection with Chase Pest Control.