Friendly, Reliable Pest Control Services In Montgomery, TX
Montgomery is a city in Montgomery County and rated one of the best places to live in Texas. Our area provides a mixed suburban and rural feel and is about 50 miles inland from the Gulf Coast. Despite the many reasons why residents enjoy living in our area, no one enjoys dealing with pests. Unfortunately, our warm climate provides the perfect conditions for a wide variety of pests to thrive in and around Montgomery properties. To protect your home or business from all kinds of common pests, the professionals here at Chase Pest & Termite Control are proud to provide friendly, reliable pest and termite control services for Montgomery residents. Whether you're dealing with spiders, rodents, or other pests, we have the skills and expertise needed to get rid of them in no time at all. Reach out to Chase Pest & Termite Control today for more information about all of our commercial and residential pest management options.
Home Pest Control In Montgomery, TX
Your Montgomery home should never be a home for pests. Invading pests inflict property damage, spread dangerous diseases to your family, and cause unnecessary stress. Unfortunately, your residential property provides everything pests need to thrive. The only way to ensure your home remains free of destructive and dangerous pests is to implement a year-round home pest control plan from Chase Pest & Termite Control. Our residential pest control services are designed to protect your home and family from the area's toughest pests throughout the entire year. With our licensed technicians by your side, you don't have to worry about finding pests in or around your Montgomery home. Say goodbye to residential pest problems when you partner with the professionals here at Chase Pest & Termite Control.
The Best Way To Keep Rodents Off Montgomery Properties
Rodents are common pests that cause significant problems for home and business owners alike. Although professional rodent control services are always the most effective way to keep your Montgomery property free of rodents, you can also keep rodents away from your home or business by implementing a few rodent prevention tips. Use the following prevention methods to avoid attracting rodents to your Montgomery property.
Store leftover food items in airtight containers or the refrigerator.
Keep your lawn free of clutter, such as woodpiles, lawn equipment, and organic debris.
Equip your garbage bins with tight-fitting lids and store them away from the exterior walls of your property.
Trim overhanging tree branches away from your roofline.
Seal gaps in your foundation with caulk or steel wool.
If rodents are causing problems in or around your Montgomery property, the professionals at Chase Pest & Termite Control can help. We have the skills and equipment needed to rid your property of rodents and prevent them from returning. Get in touch with us today to get started.
Are The Spiders In Montgomery Venomous?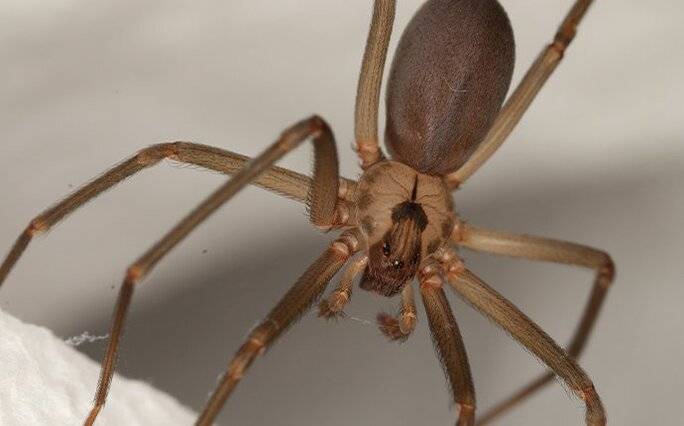 Many people are afraid of spiders. These common pests have eight long legs and multiple eyes, both of which contribute to their fear factor. However, the most frightening thing about spiders is that some of them are a significant threat to your health.
All spiders are venomous. Even the most harmless spiders still have venomous bites to paralyze their insect prey. However, a few spiders have venom strong enough to cause health issues in humans. Black widow spiders and brown recluse spiders are the two species of dangerous spiders found here in Montgomery. A bite from one of these spiders can lead to many symptoms, including fever, nausea, muscle spasms, open sores or ulcers, and reddened skin.
If you believe you've been bitten by a black widow or brown recluse spider, you should always seek medical attention right away. At Chase Pest & Termite Control, it's our mission to protect Montgomery residents from all kinds of pests, including spiders. By providing high-quality treatments and excellent customer service, we stand out as the area's most trusted and reliable pest control provider.
Remove spiders or other pests from your Montgomery property by partnering with the experienced technicians here at Chase Pest & Termite Control today!
Commercial Pest Control In Montgomery, TX
When pests enter your commercial facility, they're more than a minor nuisance. They're a threat to the satisfaction of your customers and the reputation of your business. The best way to manage commercial pest problems is with the help of a trained pest professional from Chase Pest & Termite Control. We have the experience needed to eliminate your pest problems and prevent new pests from invading. Whether you're dealing with rodents, mosquitoes, spiders, or other pests, you can count on Chase Pest & Termite Control to deliver excellent pest control solutions. Don't wait for your customers to notice pests in your Montgomery business. Instead, work with Chase Pest & Termite Control to implement a comprehensive commercial pest control plan you can trust.
Request Your Free Inspection
Complete the form below to request your no obligation inspection with Chase Pest Control.