Professional Pest Management For Magnolia, TX Properties
Anyone who lives, works, and plays around the greater Houston metropolitan area is familiar with the laid-back, peaceful bedroom community of Magnolia, Texas. Park areas, walking paths, and outdoor recreation spaces give homeowners plenty of things to do, while small businesses in and around town spend their days catering to a dedicated customer base.
The human population of Magnolia may be small, but there are other residents of this city that are far less welcome and much more dangerous. The looming threat of pest species is Chase Pest Control's biggest concern and Magnolia's greatest comfort, under professional protection since the beginning of 1997. Call now to schedule a pest control appointment or speak with a pest professional about your unique needs.
Home Pest Control In Magnolia, TX
Residential homeowners in the Magnolia, Texas area suffer from pests of all shapes, sizes, and species. While you may think that an infestation could never happen to you, your risks for residential pest occupancy grow higher every year. That's why the team at Chase Pest Control has been proud to provide actionable residential pest control services for nearly 25 years and counting.
Unlike other pest control companies in the business, Chase Pest Control believes in creating a customized pest plan for every individual client. Every property is uniquely inspected and evaluated to assess potential weak spots and attractant factors. By utilizing a comprehensive mix of products and cultural controls, Chase Pest Control can eliminate burgeoning pest activity around your property.
Email us at info@chasepestcontrol.com to get answers regarding your residential pest control plans, or book an appointment when you call our main office now.
Why Are Rodent &Exclusion Services So Important?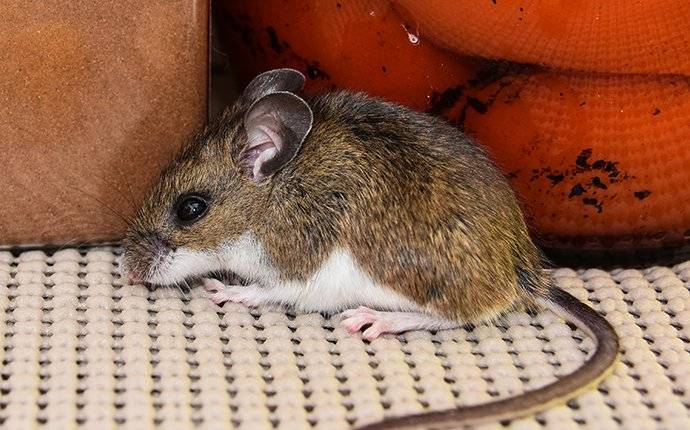 Both residential and commercial properties in Magnolia understand the need for pest exclusion services around their homes and businesses. Regular services keep seasonal pests such as mosquitoes and ticks at bay. Certain mitigation techniques can prevent certain pests from ever entering your property, such as wildlife creatures. Even better, professional-grade treatments and exclusion services keep dangerous animals such as rats and mice away from properties and loved ones. The reasons for investing in rodent and exclusion services around Magnolia, TX properties are many. For business owners, it is important to protect employees, customers, and ratings from potential pest obstacles. For homeowners, it is very important to keep pets and family members safe from health concerns or injuries.
Rodent exclusion services from the team at Chase Pest Control are readily adapted for repairing, replacing, and rectifying potential rodent entry points around your property. They prevent rats and mice from ever setting foot on your property by:
Fully examining rodent entry points around the house, specifically large cracks or holes, drains, doors, windows, and large garbage shoots.
Sealing entry points with a combination of products, meshes, blockages, and screens.
Providing extensive recommendations that further secure your property.
Contact the team at Chase Pest Control to learn more about rodent exclusion services for your Magnolia property.
Are The Spiders In Magnolia, Texas Poisonous?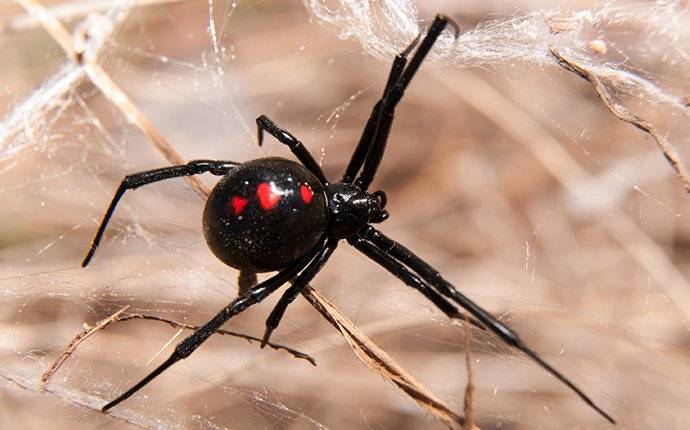 Not everyone in Magnolia has a fear of spiders, but anyone who currently lives and works in this area should be cautious of venomous spider activity. All arachnids have fangs, and all have some form of venom. However, the vast majority of these pests are unable to penetrate human skin or possess weak venom strains incapable of injuring humans.
Spiders in Magnolia are all poisonous, although some are much more dangerous than others. black widow spiders and brown recluse spiders are perhaps the worst of the bunch, delivering a powerful toxin damages tissues, organs, and other cells. Both of these species may be easily identified around the lawn. Black widow spiders are large, shiny arachnids with a characteristic red hourglass on their abdomens. Brown recluse spiders appear tall, tan, and almost 'velvety,' with a dark fiddle-shaped mark along their thorax.
If you think or know that you have been bitten by any species of spider, seek medical attention immediately. If you are interested in preventing dangerous spider activity long before it occurs, reach out to Chase Pest Control for a spider inspection today.
Commercial Pest Control In Magnolia, TX
Professional businesses require professional pest control efforts, and here in Magnolia, TX, your organization needs much more than second best. Chase Pest Control has been serving local organizations since 1997, proving that professional pest control measures far surpass DIY(do it yourself) techniques or home remedies.
We provide year-round protection for commercial businesses in almost any industry, exterminating pests at their source while preventing future infestations from occurring. Our family-owned and operated company is committed to providing nothing but excellence and is thoroughly equipped to tackle any commercial pest control need. We can serve your business with:
General Pest Control Treatments
Specialty Pest Control
Mitigation And Exclusion Services
Termite Reports
Misting System Installation
Rodent Management Plans
Call, click, or schedule an initial inspection with Chase Pest Control to establish a commercial pest control plan today.
Request Your Free Inspection
Complete the form below to request your no obligation inspection with Chase Pest Control.