Professional Pest Management For Lake Conroe, TX Properties
In a place like Lake Conroe, there are a variety of pest problems that will threaten your residential or commercial property. Termites can do thousands of dollars worth of damage on your property without you even realizing it, and there are a variety of disease-spreading pests such as rodents, roaches, and ants that are also invasive in the Lake Conroe area.
That's why Chase Pest Control takes pride in protecting our local homes and businesses since we are local home and business owners as well. Here's what we have to offer:
Family owned and operated care
Licensed, trained, experienced technicians
A priority on customer satisfaction
Give us a call today to schedule an inspection with one of our residential or commercial pest control professionals.
Home Pest Control In Lake Conroe, TX
As a homeowner in Lake Conroe, it can be tempting to try to take the easy or the quick way out of pest problems. Many people think that taking care of pest problems on their own is quicker and cheaper, but this is almost always more expensive in the long run. It's also a lot more frustrating and more dangerous to your home and family.
When pests threaten everything that matters most to you, you can't afford to settle for anything but the most effective residential pest control in the area. With highly trained technicians and a commitment to customer care unlike any other in the area, our Chase Pest Control professionals can assure you of a pest-free property. Give us a call today to schedule an inspection with one of our residential pest experts.
Four Warning Signs Your Lake Conroe Home Needs Termite Control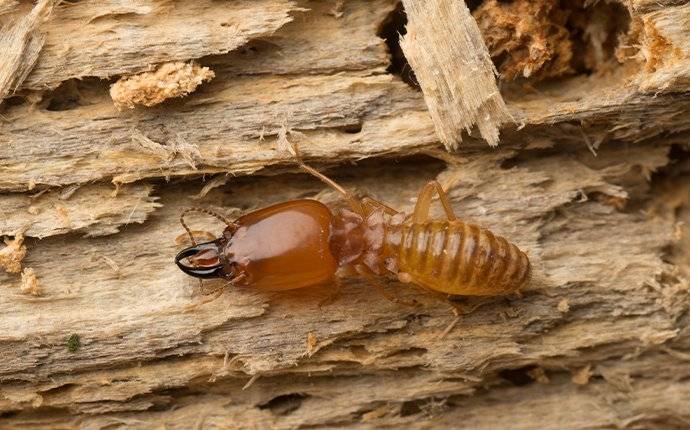 Termites are one of nature's most deliberate forms of destruction. These invasive pests will eat the wooden portions of your home 24 hours a day, seven days a week. However, it will still take them about 18 months to do significant damage to your property, totaling about $3,000 on average.
Since termites work under your home and within your walls, it can be very difficult to notice when you have a problem. Here's what to look for so that you can catch a termite infestation before it costs you a lot of money:
Visible damage to exposed wood
Mud tubes along foundation walls
Tightening around doors and windows
Shed wings of termite swarmers
If you notice any of these signs, it's time to get professional help. There is, unfortunately, not very much you can do about an existing termite problem on your property. Store-bought solutions will simply eradicate a small portion of the infestation, leaving the rest of your property at risk. That's why partnering with Chase Pest Control for a comprehensive termite inspection is the first step towards protecting your home from significant damage. Give us a call today to schedule an inspection with one of our termite experts.
How To Keep Fleas & Ticks Off Your Lake Conroe Yard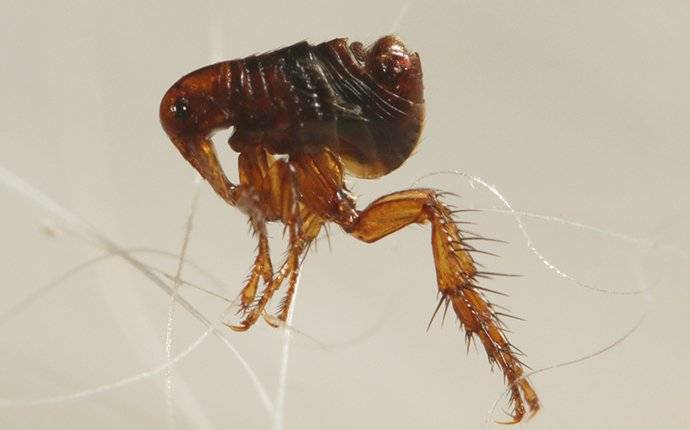 While many people think that fleas and ticks are only a problem for pet owners, these invasive parasites can cause problems on any property. Once they enter your home, fleas can cause a variety of medical problems for you and your pets, but the real health concern is a tick problem. Ticks can transfer all kinds of harmful illnesses, the most serious of which include tularemia, Lyme disease, and Rocky Mountain spotted fever, which can be fatal in certain cases.
Anyone can incur a tick and flea infestation because it is actually the invasive wildlife of the area that usually brings the ticks and fleas onto properties in the first place. That's why limiting wildlife activity in your yard is the first step towards protecting your property from fleas and ticks. The next step would be to medicate any of the pets on the property with veterinarian-prescribed flea and tick medication.
Finally, partner with a Chase Pest Control residential technician to eradicate any current problems and prevent future ones. With regular treatments to the yard and the perimeter of the home, we can create a flea and tick-free environment that you can enjoy with peace of mind knowing your family is safe from these dangerous pests. Give us a call today to schedule an inspection with one of our residential pest control experts.
Commercial Pest Control In Lake Conroe, TX
Owning a business in the Lake Conroe area means that you have to pay special attention to what people say about your business in the community. Unfortunately, thanks to social media, you have to be more careful than ever about the way you protect your facility from pests. Just one pest problem on your property could be seen by thousands of potential customers online.
So don't settle for anything less than the most effective form of commercial pest control in the Lake Conroe area. Our experienced professionals can provide specialized pest control plans for your facility, along with a commitment to serving your business the same way we would serve our own. Give us a call today to schedule an inspection at your earliest convenience.
Request Your Free Inspection
Complete the form below to request your no obligation inspection with Chase Pest Control.