Protecting Your Conroe Home From The Dangers Of Pests
Keeping your home safe for your family is always your top priority. From checking the batteries in your smoke detectors to regular cleaning, you want to make sure that the people you love most are safe. Most people see a pest infestation as more of a nuisance than a danger, but some pests are very dangerous to have in your Conroe house.
If you find pests in your house, you have a few options. You can ignore them in hopes that they'll go away on their own, you can try to get rid of them with DIY methods, or you can contact a professional pest control company. The first option is never successful, and the second rarely provides the results you're looking for. However, contacting Chase Pest Control is always a smart option. We have more than 20 years of experience in the pest control industry, so we are experts in eliminating and preventing pests in a safe, effective manner.
Learn more about our commercial pest control services and additional pest control solutions in Conroe, TX.
For services regarding Mosquitos, Termites, and Rodents, please contact us today!
Our Home Pest Control Options
When you contact us, we'll talk with you about the problems you've been experiencing in your home and set up an inspection. This inspection is thorough and designed to identify all the problem areas so that we can provide you with the most effective treatment possible. Areas that we inspect include:
Entryways

Windows

Plumbing Voids

Attics

The Exterior
Once our inspection is complete, your service technician will write up a treatment plan and discuss it with you. If you choose to proceed, we'll perform your initial service at the same time.
The initial treatment consists of a full interior and exterior treatment. The interior treatment includes all areas we identified during our inspection as high-risk areas. Outside, we knock down spider webs and wasps nests and perform a full perimeter treatment that includes the foundation, eaves, and landscaping.
After your initial treatment, we'll move to bi-monthly re-treatments. These services allow us to maintain your home's protection so that pests do not come back. Our follow-up treatments are exterior-only unless an interior treatment is needed.
What To Expect For Each Service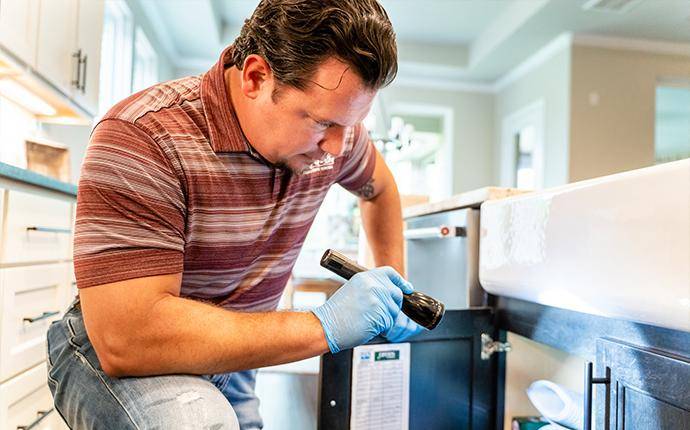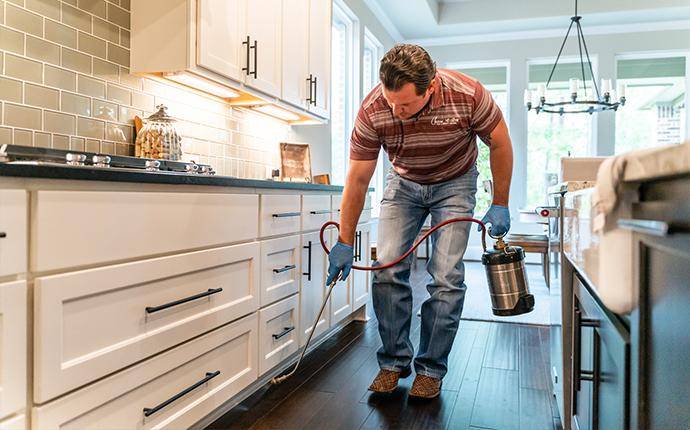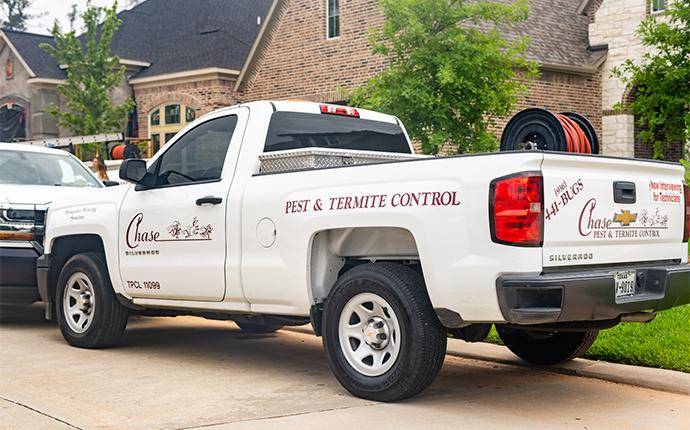 Additional Home Pest Control Services
Our general pest control service provides protection from many common pests in our area. However, some pests require specialized treatments to get rid of them. We offer several additional pest control services to meet your needs. They include:
Frequently Asked Questions (FAQs)
Do You Offer Free Inspections?
We do! Before we provide any treatment to your home, we'll perform a thorough inspection. We'll then draw up a treatment plan and provide you with a quote for our services before you commit.
Do You Provide Same Day Services?
Yes! We know that a pest infestation can be stressful. That's why we offer same-day and emergency services to our customers.
Are You Licensed To Perform Pest Control Services?
We are fully licensed and insured. Additionally, all of our service technicians are highly trained, and two of them hold a Certified Applicators license, which is the highest licensing available in Texas.
Request Your Free Inspection
Complete the form below to request your no obligation inspection with Chase Pest Control.