Safeguard Your Conroe Yard From Dangerous Fire Ants
There are many benefits to living in Texas, but fire ants are not one of them. Fire ants in Conroe, TX may be small, but they can cause serious pain when they sting, especially since they swarm when they sense danger, leaving you covered in dozens of stings, not just one or two. For the elderly, very young, and immunocompromised, fire ant stings can be extremely dangerous or even fatal, so it's best to avoid them at all costs.
If you have found fire ant mounds on your property, you need to get rid of them, but doing so on your own can be dangerous and ineffective. In fact, many homeowners who attempt DIY fire ant control end up with a bigger problem than they started with. Fire ants often spread out when targeted, leaving you with a larger, more widespread infestation than before. The safest and most effective way to eliminate pests in Conroe property is to call the Chase Pest Control experts.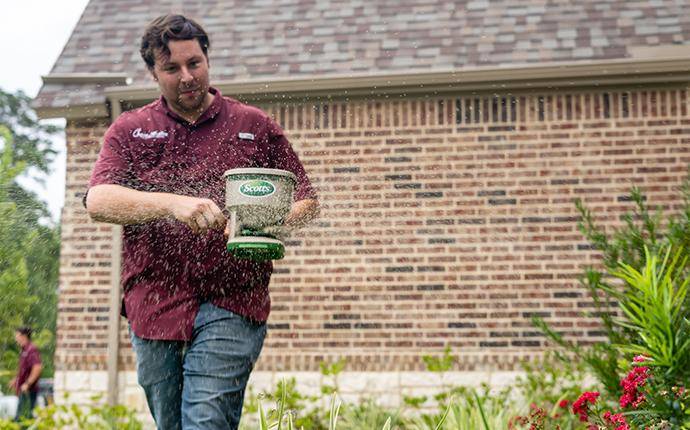 Our Fire Ant Control From Offerings
Our fire ant control service can be performed at any time of year and is warrantied for a year after it is applied. It has a long residual effect that will keep fire ants off your property for up to a year after treatment.
We will apply this treatment to active mounds and any areas we find where fire ants are concentrated. It is a complete granular application that has a unique mode of action. The active ingredient attacks the insects' central nervous system, making it very effective against fire ants, while it remains completely safe for people and pets.
Furthermore, the active ingredient is also proven to help control other pests for various lengths of time. You may notice the elimination of mole crickets for up to four months, nuisance ants for up to three months, and fleas and ticks for up to one month.
Warrantied Service To Protect Your Family
If fire ants have gotten onto your property, don't wait to get rid of them. Chase Pest Control's fire ant control provides the relief you need. Because of its long-lasting benefits, we warranty this service for an entire year. If you see fire ants on your property at any point in the year following our treatment, we'll return to your home to re-treat it. Contact us today to schedule your appointment.
Learn more about our home pest control and commercial pest management solutions.
Request Your Free Inspection
Complete the form below to request your no obligation inspection with Chase Pest Control.