Effective Pest Solutions For Your Cut And Shoot, TX Property
Located just 40 miles north of Houston and six miles east of Conroe, the town of Cut and Shoot, TX, is a great place to live, work, and visit. Our town is filled with cultural history, named after a 1912 incident in the center of town, an event that almost turned into a riot. Living here offers residents a wholesome lifestyle, but that sense of home is threatened when pests enter the picture. If you want to protect your Cut and Shoot property from pest infestation, you've come to the right place.

Chase Pest Control is your local source for quality residential and commercial pest solutions. We are a family-owned and operated company that has been servicing properties throughout Montgomery County and the surrounding areas since 1997. Our team is highly dedicated to protecting people, pets, and properties from the dangers of pest infestation. We deal with a variety of common area pests, such as carpenter ants, termites, mosquitoes, rodents, spiders, cockroaches, fleas, ticks, bed bugs, stinging insects, and fire ants. Get in touch with us to request your free estimate and inspection.
Home Pest Control In Cut And Shoot, TX
Protecting your Cut and Shoot home from household infestation is hard to achieve on your own, and that's why we highly recommend getting professional pest control services. Here at Chase Pest Control, we've serviced over 1,500 homes with quality residential pest solutions. Our process includes the following:

Inspection & Initial Service Visit
Consult with the client to discuss problem areas and concerns.
Inspect entryways, windows, plumbing voids, attics, exterior openings, and access points.
Technicians write up a plan and set customer goals before agreeing to move forward.
Interior Treatments
Crack and crevice treatments around doors and accessible areas.
Treatment to plumbing voids under the sink.
Application to the attic.
Window sill treatments from the inside.
Exterior Treatments
De-webbing and de-nesting of spider webs and wasp nests.
Treatment around face board, windows, and doors.
Power spray exterior foundation and eaves and landscaping area.
Eight to ten-inch granular barrier around perimeter.
Once we finish treating the premises, we return for ongoing services bi-monthly to maintain the property as needed. Our goal is to bring you lasting pest protection you can count on. So, call today, and we'll get the ball rolling.
Four Easy Yet Effective Tick Prevention Tips For Cut And Shoot Property Owners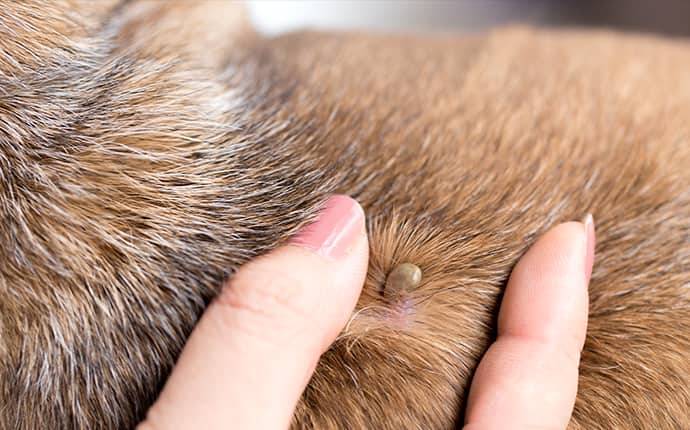 Ticks are small vector pests that can transmit different illnesses and diseases into their hosts. These parasites are linked to a variety of vector-borne illnesses and bacterial diseases, including Lyme disease, anaplasmosis, ehrlichiosis, babesiosis, and many others. That's why it's so important to do everything you can to avoid them. Here are four easy yet effective tick prevention tips for Cut and Shoot property owners to keep in mind:
1. Clear clutter and vacuum carpets, floors, furniture, and crevices where ticks can easily hide.

2. Eliminate yard debris and keep lawn and vegetation well-trimmed to minimize access to the structure.

3. Stay out of tall grass, brush, and wooded areas, and stay in the center of trails when outside.

4. Use tick repellent when participating in outdoor activities.
To secure complete tick protection for your property, the best thing to do is reach out to the pest professionals. The team at Chase Pest Control offers dependable tick removal and prevention services you can trust. Contact us to learn more, and we'll set up your initial inspection right away.
How Are Spiders Getting Into My Cut And Shoot Home?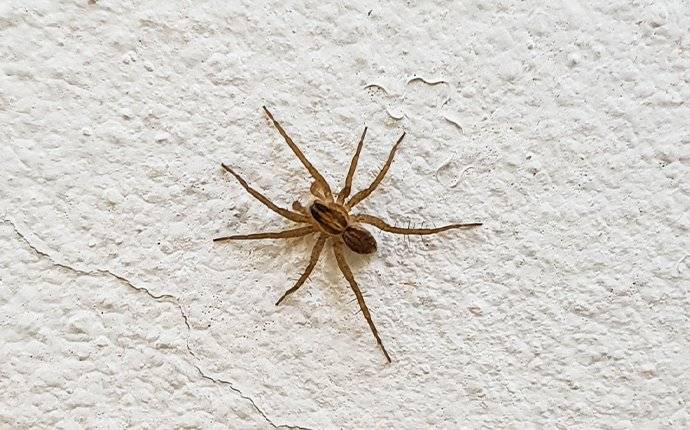 If you discover spiders in your Cut and Shoot home, it's normal to wonder how they got there, to begin with. Spiders usually find their way into your home, looking for prey. They feed on hibernating insects and common indoor pests like cockroaches, earwigs, mosquitoes, flies, fleas, and moths. They consume most insects in your home, so their presence may indicate another, larger infestation.

Spiders are usually found in dark, secluded areas with ample humidity like garages, sheds, attics, basements, closets, and pantries. They're excellent climbers and can squeeze their way through small gaps in the roof, windows, siding, and shingles. There are a variety of ways in which they find their way into our homes, and once they get inside and start breeding, they can be hard to control.

The best and most effective way to get rid of spider activity throughout your home is to contact the professionals. Here at Chase Pest Control, our team of fully licensed and certified pest control experts provides residential and commercial spider control and prevention services you can count on. Reach out today to learn more.
Commercial Pest Control In Cut And Shoot, TX
Our commercial pest solutions have serviced over 700 local businesses, some of which include offices, daycares, car dealerships, retail shops, machine shops, general businesses, dental facilities, warehouses, and marinas. Our licensed and trained pest technicians utilize comprehensive IPM (Integrated Pest Management) solutions to tackle the root of the infestation and rid your facility of all pest activity.

After treatment is completed, we return for follow-up services bi-monthly, quarterly, or monthly, providing your business with re-treatment as needed. We have the best pest technicians around, and our entire team is licensed and trained to provide consistent, top-notch service. We value your time and your schedule, and our motto remains: "Protecting people, pests, and properties since 1997." Call today to learn more.
Request Your Free Inspection
Complete the form below to request your no obligation inspection with Chase Pest Control.